About Us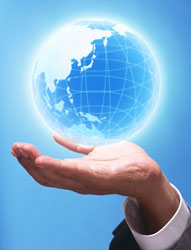 VAN Engineering
company, was established by
Mr Arvind Narsapur in the year 1985
. To meet the growing demand of specialized packaged products we also started
VAN PUMPS AND CONTROL SYSTEMS PRIVATE LIMITED.
EXPERIENCE OF MORE THAN 1000 SUCCESSFUL PUMPING SYSTEMS.
Our area of operation mainly encompasses the efficient operation of PUMPS, Under all the variable conditions, by system integration. In the past several years we have created many applications, which have saved millions of rupees of our customers in terms of capital and running costs, reduced time for implementation
Our
MUNICIPAL BOOSTER SYSTEMS
have saved more than INR 1500 million in capital cost, and have brought relief to about 1,2 million people in PUNE, by facilitating better water supply, in shortest period. We are the only company in INDIA, who have installed such innovative systems. There are several other projects where we have invented new methods to save cost, energy and time.
We have team of trained engineers and technicians to Design,manufacture, integrate, and test the systems as per national and international standards. We have manufacturing facility at PIRANGUT, Dist PUNE. We get outsourced material as per our requirement under our strict supervision and inspection